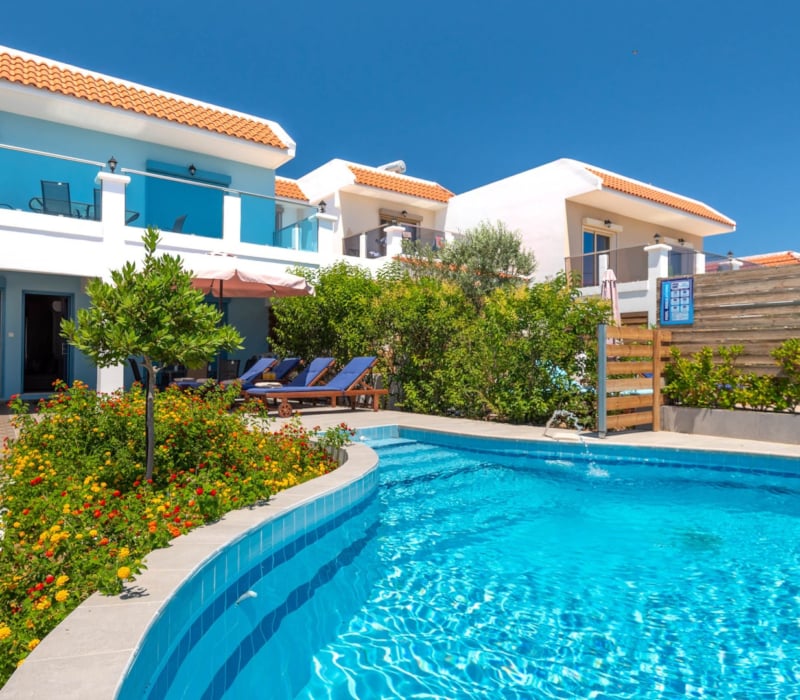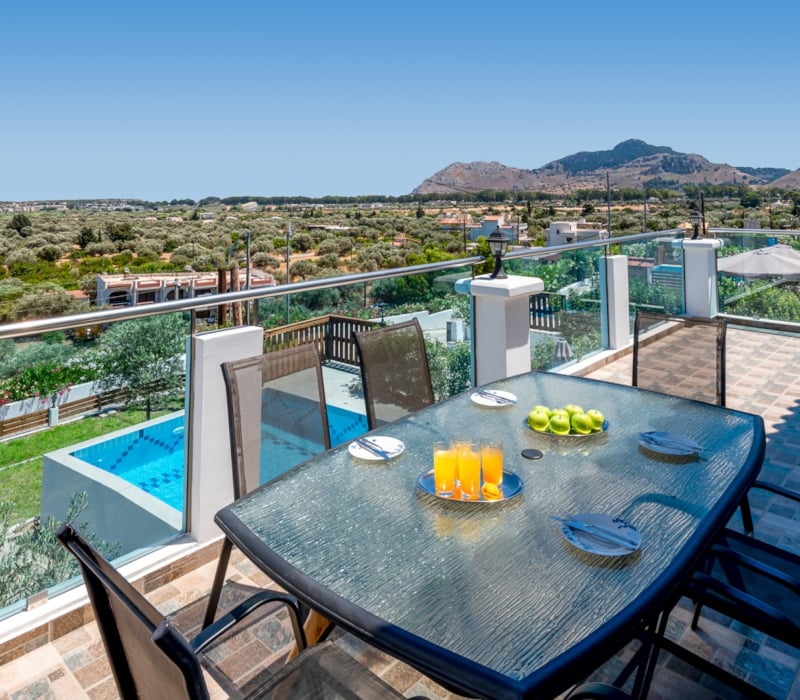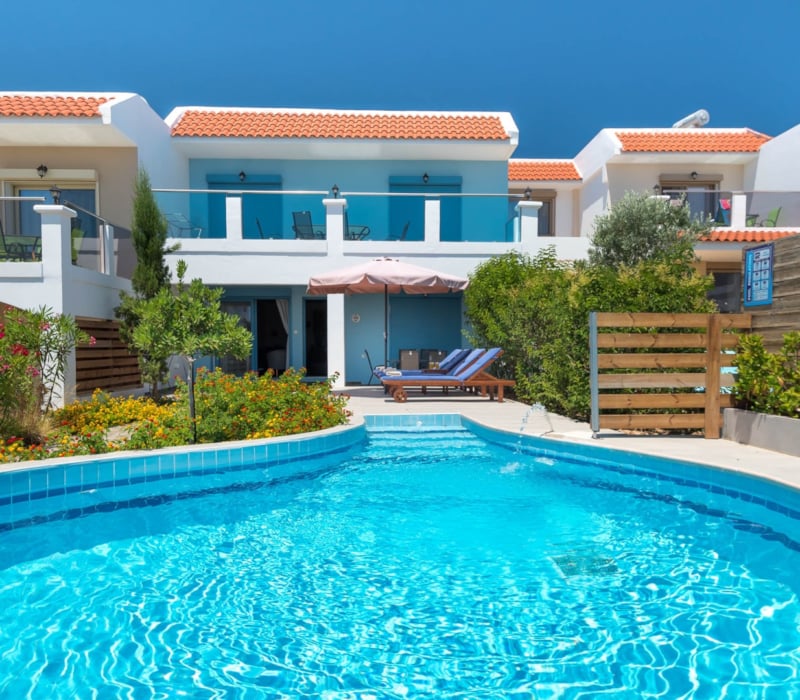 Welcome to
Kolymbia Village in Rhodes
Affordable luxury next to Rhodes' best beaches
Perfectly located a short distance from famous beaches (Kolymbia, Afandou, Tsambika, Traganou, Anthony Quinn) and nightlife hot spots (Faliraki) and equally close to world-famous sights (Medieval Town of Rhodes, Lindos Acropolis, Seven Springs) Kolymbia Village is an oasis of affordable luxury and privacy that allows you to easily and comfortably explore the island of the Knights. It is a well-kept gated community of 32,000 sq.m., next to the namesake Kolymbia beach, consisting of 26 independent fairytale villas (3-7 people, 80-130 sq.m.), each of which has its private 20- 25sq.m. pool.
Start your day with an iced coffee and a refreshing dip in your private pool, overlooking the endless blue of the Aegean Sea or the surrounding mountains, then sunbathe on your comfortable sun loungers. And complete it, just as idyllic, enjoying the delicious meal you have prepared in your fully equipped kitchen or on your barbecue. Choosing, depending on your mood, to have your dinner served either at your spacious dining room or living room or your outdoor dining area located on your private balcony or terrace for a memorable meal in the starlight.
Our goal at Kolymbia Village is to make you feel that you have finally found your own "home away from home" in us. The one that every traveller inwardly seeks in each of his journeys-justifying the fact that we are one of the top value for money options for families, groups, and couples visiting our beautiful island for so many years.
Why choose Kolymbia Village
Privileged location in the heart of Rhodes
Spacious independent 80-130 sq.m. villas
Each villa has its own 20-25 sq.m.private pool
Private furnished balcony or terrace with dining area and sun loungers
BOOK NOW
Special Offers
Early Booking Special Offer
Book direct and get a 15% discount with our early booking special offer!
BOOK NOW
26 elegant independent villas with private pool
Contact Details
National Road Rhodes Lindos 23.5 km
Kolymbia, 85103, Rhodes, Greece